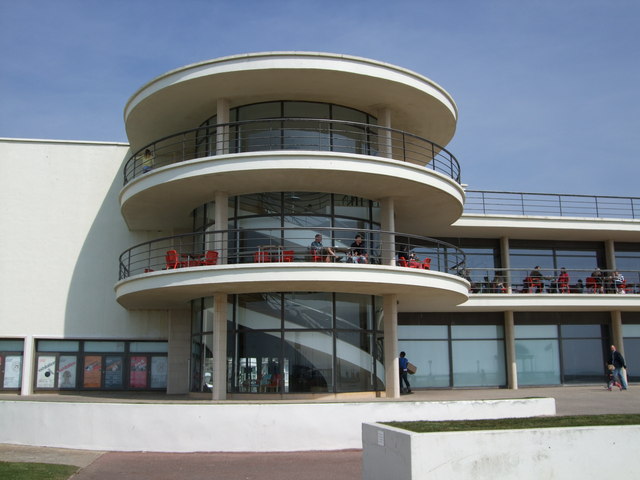 Colin will be showing at the eye catching …….. De la Warr Pavilion 2023 with The Sussex Guild over the weekend of 21st October. (10am – 5pm daily)
With an enforced break – due to Covid – 19 and the booking commitments of the venue.
A break of three years has elapsed……
This will the fifth time Colin has shown at the eye catching De la Warr Pavilion.
The venue is in a fabulous location with the expansive views out to sea from the Pavilion.
With over fifty exhibitors, this is probably one of the largest shows the Guild organises apart from Midhurst.
Why not get in some early festive season shopping done with such variety on show.
Colin will be showing a variety of his smaller items on his stand.
The space is always limited at this venue.  However you wont be disappointed by the variety.
Your visit to: De La Waar Pavilion 2023 with The Sussex Guild
If you have never been to this stunning Art Deco building before – you are going to be pleasantly surprised at its wonderful location.
With  all the exhibitors in the same area of the iconic building – you can work your way around the exhibitors at your own speed.
Ask them about their exhibits on display. Why not go and take another look and maybe make a decision to purchase that special piece!
With something for everyone – maybe contemporary, traditionally made or an eye catching piece to complete that shelf…….
With a restaurant on the upper floor, or a brisk walk along the sea front?
There is plenty of time to think about that special purchase?
Getting there / Admission
Admission: £3.00 at the door (card payments accepted)
Parking: De La Warr Pavilion has its own parking and there is parking on the seafront.
Train: The De La Warr Pavilion is a short walk from Bexhill station.
Website: www.dlwp.com