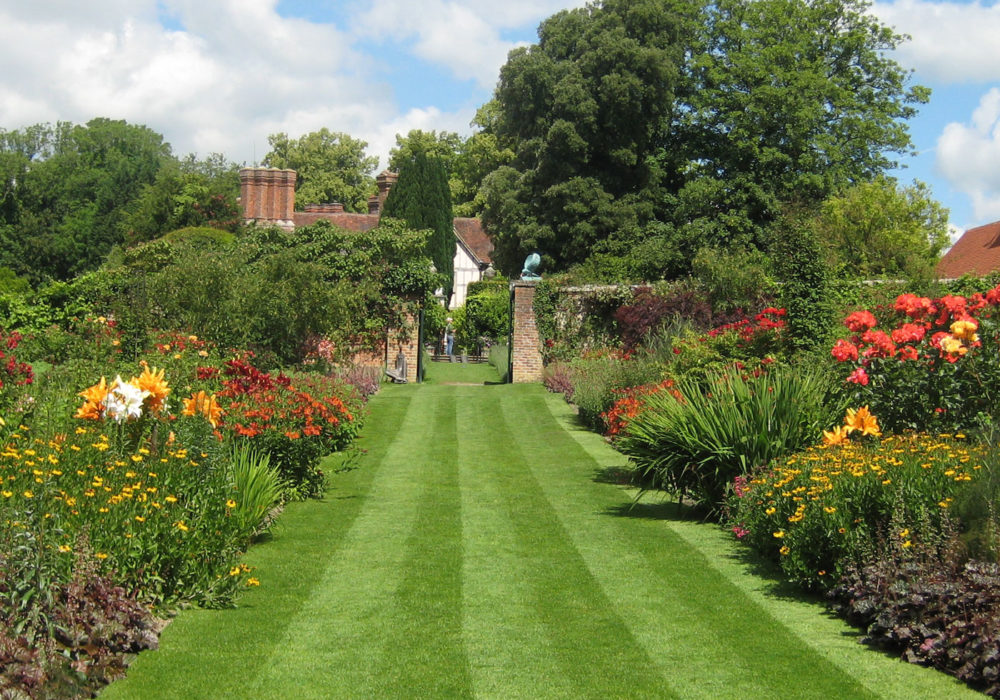 Pashley Manor 2021 – with the Sussex Guild
Pashley Manor and Gardens is located amongst beautiful settings on the Kent / East Sussex border.
The Tudor House is privately owned with the immaculately maintained gardens. The surrounding grounds are open to the visiting public.
Take a  visit to Pashley Manor & Gardens 2021 – with The Sussex Guild?
Every Bank Holiday in August, The Sussex Guild with about 45 exhibitors show at Pashley Manor within a marquee on the lawns in front of the house.
On display within these beautiful surroundings are a wide array of crafts.
What you will find?
This is a great place to enjoy some of the best this country has to offer in regards to craftsmanship and gardens.
A great selection of contemporary sculptures are displayed within the grounds and they are for sale,
Pashley Manor  & Gardens Tulip Festival takes place here in May?
One of the great delights about this location.
The produce from the Kitchen Garden, which is at its most bountiful in summer is a delight to taste
This can be sampled at the excellent Garden Room Café.  – I would highly recommend this – having enjoyed the food for many years every time I exhibit here
The Garden Room café with terraces gives a moment to reflect on your purchases?
A picnic in the car park field overlooking the marvelous views of the front facade of the Tudor house and surrounding hills.
Time to exhibit again
Having shown at Pashley Manor Gardens for a number of years, I took a break for a couple years.
I am looking forward to returning to this unique location, seeing some familiar faces and showing my latest pieces
In addition the range of decorative items on display there will also be a range of Kitchen and Garden products.
Colin will be on hand to discuss commissions – maybe a newly made letter carved house sign is required?
Admission –
The special price of £10.50 includes entry to the gardens and show.  A recent addition – is you can just turn up with out booking in advance!
Parking: Free
Disabled visitors are made most welcome. Easy access to the craft marquee – however, the gardens are only partially accessible to the disabled. Please call 01580 200888 for more details.